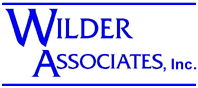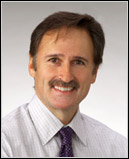 Are you tired of.....
Late rent or no rent?

Tenant calls?

The hassle of screening tenants?

Property maintenance issues?

Upset tenants?

Payment of expenses on your property? Just to mention a few....
Our Services Include.....
Management of Single Family, Multi Residential & Commercial properties. (No additional renewal or leasing fees charged.)

Advertising program, which includes website listings & display signs.
Extensive screening process for all prospective tenants.
Obtain credit report information on all applicants.
Investigate full searches for judgements, bankruptcies and evictions.
Negotiate and execute rental and lease agreements.
Advise and oversee all renovation to the property to maximize your investment potential.
Schedule inspections and maintenance of property. Complete janitorial and maintenance services available.
Full accounting services. Supply owner with monthly statements and personal draws.
Year-end " Income/Expense Report" with detailed accounting information ready for your accountant.
Rents: Collection of, increases and deposits.
Oversee the preparations of the property for next tenant.
Security deposits will be held in trust account until the tenant vacates.
What a few of our clients have to say.....
"Jim Wilder is everything you could hope for in a property manager. He is a great asset in every phase of life in a rental property. He is very professional and pleasant to work with at all times. He is excellent at screening tenants. Once the property was purchased and prepared to rent, we just sat back and waited for the income to be deposited in our bank account each month. I couldn't recommend anyone more highly to manage such a valuable asset as an investment property!" Cherie Collister
"My wife Marjorie and I would like to express our hearfelt thanks and deep appreciation for the professional, knowledgeable and friendly service provided to us by the Wilder's. They are a great team and we would recommend them to handle your investment property." Mr. & Mrs. Du Fosse
Let Us Be Of Service To You
Please Give Me A Call

Jim Wilder @ 831-688-5600
8035 Soquel Drive, Suite 29
In The Aptos Station
DRE # 00877417